Always there…. Rain or Shine.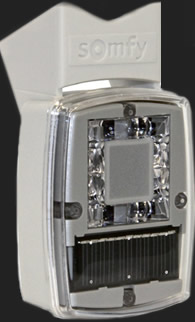 Texas Shade Inc is proud to offer the Somfy Ondeis WireFree™ RTS Rain and Sun Sensor, a totally wireless rain and sun sensor. The Sensor uses optical rain-sensing technology to measure rainfall and sends an RTS command when rainfall exceeds the user-selected threshold. The Sensor also utilizes a sun-level sensor that sends an RTS command when sunlight exceeds the user-selected threshold.
Solar-powered and totally wireless, the Ondeis will protect your outdoor products from the rain. Automatically retract your Dallas motorized retractable screens when the rain starts to pour, or extend shading to keep cooling costs low.
Easy to Customize
The Ondeis has six modes of operation and is compatible with all new and existing Radio Technology Somfy®(RTS) motorized awnings, exterior screens, and rolling shutters. Choose between rain or sun protection, or turn on both at once.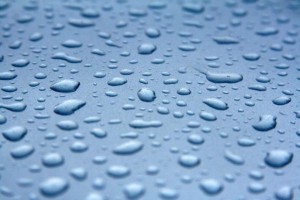 Easy to Install
The Ondeis is easy to install, requires no wiring, and can mount flat, on a pole, or even on the gutter thanks to an additional gutter mount. The Easy-to-read LED indicator lights will let you know which function is working.
Protection for Exterior Products
Protect exterior products from rain damage with a sensor that quickly responds to changes in weather, no matter if at home or away. Plus the Ondeis can be combined with a Wind Sensor for complete weather protection. The Eolis 3D WireFree™ RTS Wind Sensor is a wireless, battery powered wind sensor that will automatically retract a Dallas motorized patio shade based on wind generated movements.
Together these Somfy rain, sun and wind sensors will optimize your outdoor space for whatever Mother Nature throws at you. Contact Texas Shade Inc today to find out more.