Dallas Patio Shades, Retractable Screens and Outdoor Shade Solutions
The search for the perfect retractable outdoor shading solution begins and ends at TSI. Whether you are a Homeowner, Business or Contractor/Developer, Texas Shade Inc. has the finest Dallas motorized shade products available.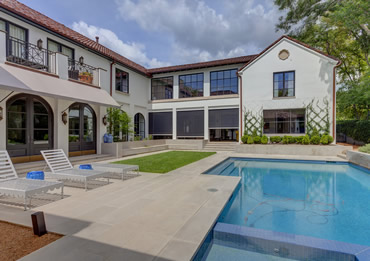 MotionScreens™ - The Dallas Outdoor Shade Solution
Outdoor living spaces can be rendered unusable many months out of the year due to either the harsh Texas sun, unrelenting insects, or dipping temperatures. Our Dallas retractable motorized screens can be the perfect solution. Now, at the touch of a button you can take control of your outdoor living space and make it one of the most comfortable and popular places of your home.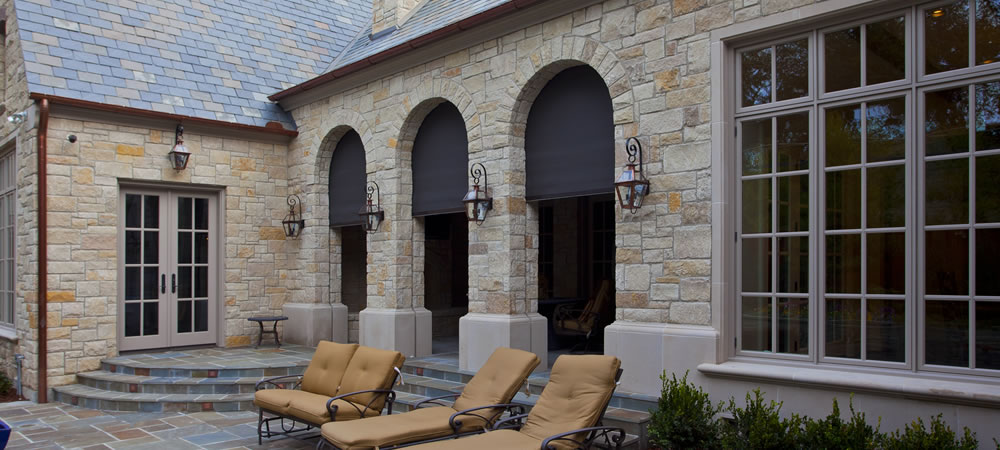 Expand Your Living Space
Let the indoors and outdoors co-exist by blurring the lines with retractable screens. Add more usable square footage to your home by opening your patio or covered deck.
Dallas motorized exterior screens aid in providing pest-free outdoor areas and protect against the sun's rays, extending the time you and your family get to spend outside breathing in the fresh air.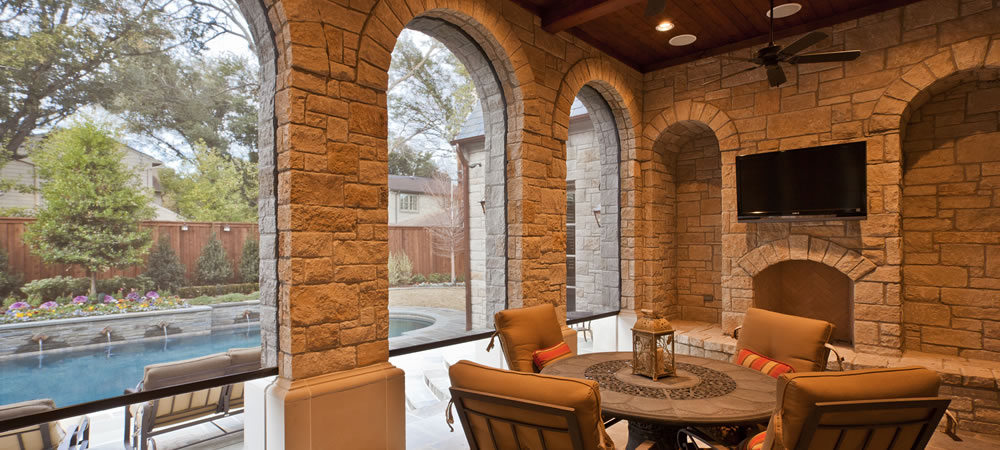 Dallas Patio Shade Styles
There are many choices for Dallas patios, porches and covered decks but at Texas Shade Inc., we have motorized shade options for all of them. We can hide the screens within your home's structure or we can color match any style or finish.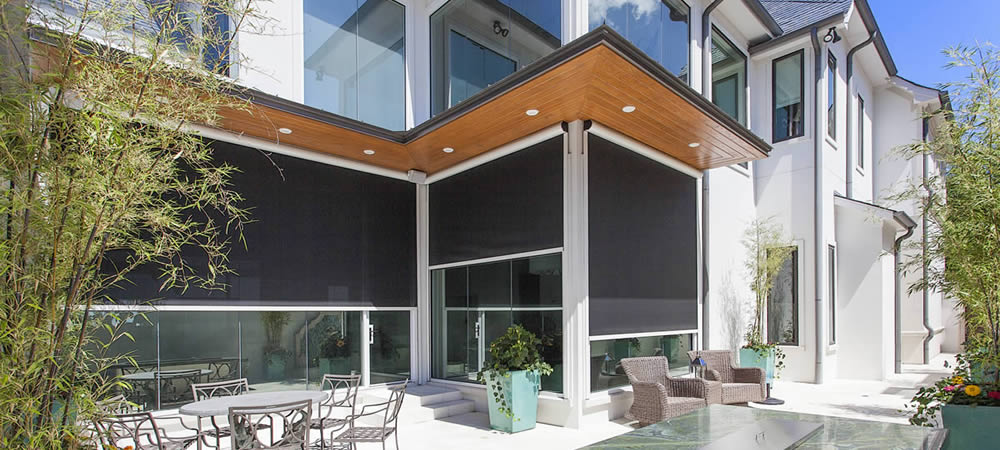 Texas Shades Inc. - Dallas, TX