On average, Dallas sees 234 days of sun each year and 78 days of precipitation. Texas Shade, Inc. is pleased to offer Apollo louvered roofs and patio covers to allow you to expand your outdoor living area while protecting your family from the elements.
Apollo systems are designed to be the highest quality roof system manufactured in America. Our patio covers offer a stylish way to enjoy your outdoor area while providing a durable system that will stand the test of time and stand up to the unpredictable effects of mother nature.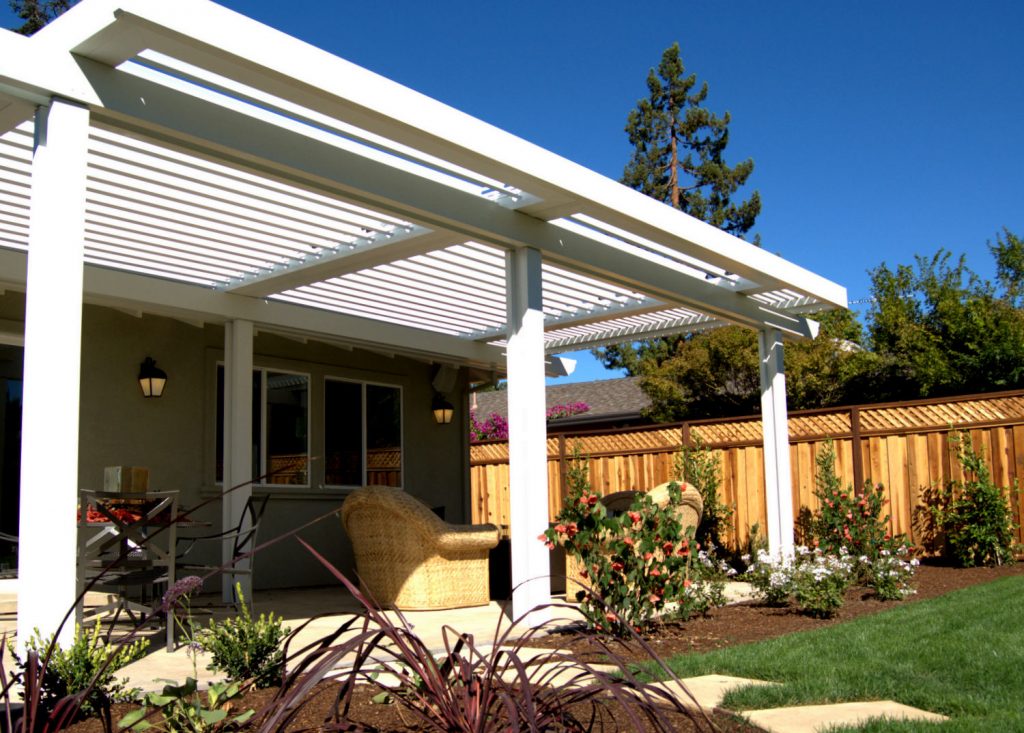 Apollo Louvered Roofs & Patio Covers – Benefits for your Dallas Home
The addition of an Apollo louvered roof allows you to extend your living area by providing the perfect covering for your patio or deck. You also have complete control over your lighting and ventilation with just the touch of a button.
Ventilation
Easily ventilate your patio by perfectly adjusting the louvers to allow fresh clean air to flow into your space.
Adjust Your Sun or Shade
You can't control the weather, but you can choose the amount of sun or shade you desire. Effortlessly adjust your louvers to block the sun's harsh rays in the heat of the afternoon or open them to enjoy light into the early evening. Somfy integration gives you full control over your roof with the simple push of a button, voice, or by using your mobile device.
Protection from Inclement Weather
Our louvered roofs and patio covers are designed to protect you from high winds, rain and snow. They are built to withstand the elements and endure a lifetime of daily use.
Design Options
Apollo louvers and framing systems are available in 4 standard colors: Pewter, Bronze, Sand and White. Additional custom colors and specialty finishes are also available to complement your patio or our outdoor space.
Ease of Use
The powerful Apollo Whispertech™ Louver Control System operates quietly and offers years of issue free performance.
Quality Construction
Apollo Louvers and framing components are designed with structural integrity to withstand even the most extreme weather conditions.
Warranty
A 15/5 warranty is provided on residential and commercial installations. The 15-year warranty covers defects in finish and materials and the 5 year warranty covers electrical components and drive motors.